---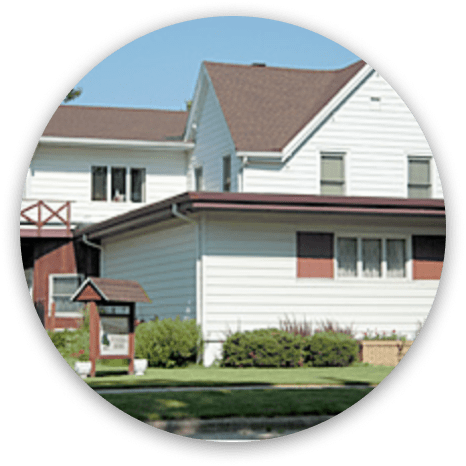 About the mccorkle funeral home
Our funeral home in Durand, IL was originally established in 1857 and is still at that location. The funeral home has been sold throughout the years to various owners. On October 31, 1957, Mr. & Mrs. William & Margie McCorkle purchased the business. When William started, funerals were still held in the deceased's home. As the population increased, and more funerals were being held at the funeral home, McCorkle Funeral Home started providing additional services and merchandise that would help families show their spiritual and personal feeling for their loved ones.

On October 21, 1981, William and Margie expanded McCorkle Funeral Home to Pecatonica, IL with the purchase of Knapp Funeral Home. William then began to make pre-arranged funeral plans for both communities of Durand and Pecatonica, IL. The communities were starting to realize the benefits of preplanning.
In January of 1993, William and Margie welcomed a new business partner: Brian McCorkle. Again there were new services and merchandise added to McCorkle Funeral Home for the benefit of the communities in the Stateline area.
On October 1, 1998, McCorkle Funeral Home purchased Bifulk Funeral Home in Rockton, IL to be able to better serve families that were traveling from the Rockton, IL area. With three locations and more staff, we were able provide more for the communities we served.
In August of 2013, we acquired Kenneth L. Countryman Funeral Home in Pecatonica, IL. With a storied history since 1958 of small-town values, honesty, and respect for the families they serve, McCorkle Funeral Home felt this firm would be complementary to our family of funeral homes.
As time and needs have changed McCorkle Funeral Home, so has our ability to address the desires, needs, and personal wishes that people have for their own funeral. Being we are family-owned and operated; we understand how important the death of a loved one is to the families we serve. This is why we strive to provide quality merchandise, a dignified service, knowledgeable staff, and integrity in business.
McCorkle Funeral Home values the trust you place in us to handle the funeral for your loved one. We will not judge or discriminate against anyone for the type of funeral ceremony selected. We will work diligently for you and your family to provide a meaningful ceremony.